Some like it small. Some are size queens. Some just swear it is the motion of the ocean. Regardless of your size preference, we have vibes in every size. Here is your guide to our favorite mini to big daddy vibrators.
Favorite Mini Vibes
This mini vibe packs a punch. It is designed to fit perfectly between your index finger and middle finger. With 3 whisper quiet vibration speeds it is my favorite vibe to use durn sex and not get in the way or intimidate your partner.
Favorite Mini Rabbit
This palm size rabbit vibe is the perfect hand size toy for those steamy nights. The dual teasers are the ideal shape to bounce those vibrations back and forth. This little guy is waterproof and it heats up for some added fun!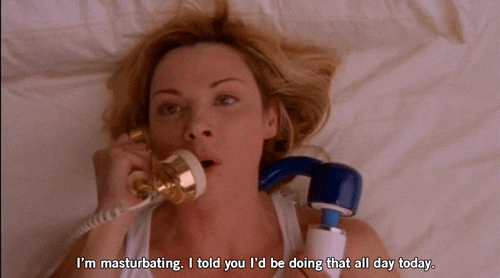 Favorite Palm Size Vibe
The slay pleaser looks more like a sea creature than a vibrator and it curved to hit all the right spots. Coming in at only 4.5" in length its one of my favorite small vibes.
Favorite Bullet- $80
Don't let this bullet size fool you. It is one of the strongest vibrators on the market. Great for woman that love their power tools, but small enough to carry in your evening clutch. Plus its pretty rose gold color makes this vibe just like fine jewelry.
Favorite Starter Vibe
This Rabbit vibratior is perfect for those girls that like em small. Only 3.5" insertable and ¾" wide at it's biggest point this is one of my favorite starter vibes.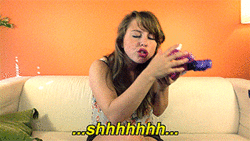 Favorite Mid Size
There are a lot reasons for this sunshine vibe to make you smile. From the bright yellow color to the 12 whisper quiet vibration modes. And one of my favorite features is that handle. Who doesn't want something to hold onto when they are underneath that orgasmic rainbow.
Favorite Daddy Size
Daddy is packin with this large size rabbit vibe. 5.25" insertable and 1.5" wide make it a nice girthy vibe without being too long. But what makes this big boy really special is it's thrusting action. So lay back and let daddy do all the work.
Best Wand
Ok so I wouldn't actually stick this one inside so maybe it is a little bit cheating putting it on my size queen list. No toy box will ever be complete without this ultimate fan favorite.