My question to you is: What is going to make this Valentine Day stand out from the rest? Better yet how are you going to make the sex on Valentine's Day the spiciest it has ever been?  Well, Valentine Day is less than three weeks away. Therefore, the pressure is on to plan and shop for your spicy Valentine Day necessities. Because, on this day of love, you are required to give your sexiest performance in bed. And, I know you are secure in your sexual abilities to achieve this. But, everyone needs a little assistance on this holiday.  A Valentine day without adult novelties is equivalent to Christmas without gifts. 
There are tons of adult novelties, and accessories available to spice up your sex on Valentine's Day. Shopping for the perfect items can be fun, but overwhelming too. Luckily, I have plenty of Valentine's day sex experience. Seriously, I deserve a badge for my naughty accomplishments on this holiday. So, I'll share my experiences and recommendations that will help you find the best items to complete your Valentine's Day festivities.
Red Lingerie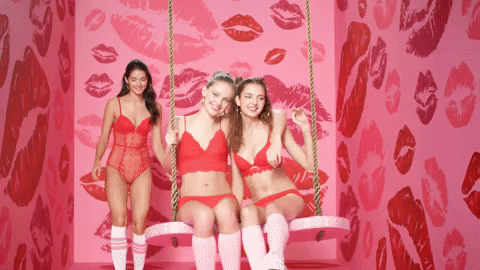 Red thong, red satin, red bows … need I say more? I've never had bad sex while wearing red lingerie. The crotchless appliqué bra and panty set are undoubtedly going to spice up your night. He will never forget this Valentine's Day if you come into bed wearing this. Try (emphasis on try) to keep this set on as long as possible. Tease him and make him want you badly. 
A Crop
The perfect tease tool I like to compliment me in my red satin or red lace lingerie is a crop. Try the heart beat crop or the silicone heart flapper and make sure the color matches your attire. Incorporate soft strokes, stings and tickles in your foreplay. This crop will easily become your go-to for those times that sex needs to elevate even after Valentine's Day is long over. 
Candles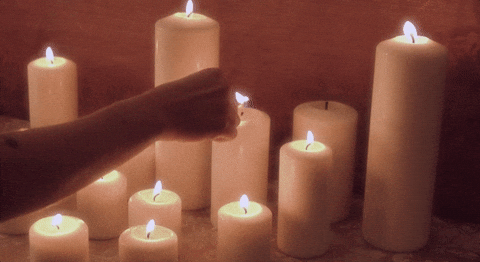 There was a time in my life when I thought any type of candle's hot wax could be used for pleasure during sex. So, one time during sex, my partner was laying on his stomach and I was straddling his back giving him a massage. I had my new candle from Bath and Body Works burning and I thought to myself, the hot wax dripping from it right now would probably make him even more aroused. I poured the wax directly from the candle onto his back. He instantly jumped up out of my bed and ran into the bathroom. I ran after him, but he had locked the door. "What in the hell is wrong with you? Why would you burn me?" he yelled.
That night I learned you should only be using massage candles for hot wax pleasure during sex. And, I've never endured Valentine's Day without using a massage candle since. I like to use them when we're trying to regroup and get ready for another round of orgasms. Try using the Olivia's Boudoir massage candle after round one to make sure round two is just as fun. 
Vibrators
I stated earlier that I've had plenty of experience with Valentine's Day sex, but I never said it was always with someone else (insert high shoulder shrug.) There have been several Valentine's Day nights that I've been left alone. When this happens, I take matters into my own hands to reach my climax. Honestly, I've given myself some of my best orgasms so I'm not even complaining. There are many tools that you can use to do the same on this Valentine's day. Check out the Womanizer Starlet or the California Dreaming Santa Monica Starlet to start. Buy yourself some chocolates and make the best out of the night. 
Games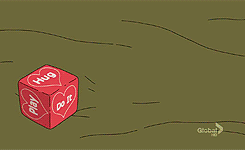 Acts of romance tend to dominate Valentine's Day. However, to have a memorable Valentine's Day- romance isn't enough. You will need a dash of fun added to your plans too. A game is the best way to boost the fun. The game should not be complicated. I remember a time a guy had suggested to me the idea of playing a game before sex. I was all-in on the idea until he started explaining the game. Then he basically pulled out a Monopoly Board (I couldn't believe he had this big a** game in his backpack.) There was a huge stack of cards, tiny games pieces, and dice. Then he proceeded to list off rules. Needless to say, I quickly lost interest in playing that game, having sex and him overall.
All you need is a simple sex game like bedroom dice. This game doesn't require anything but two attractive people ready to try new things in bed.  Any game played before sex shouldn't have a lot of game pieces. There shouldn't be more than two rules either. Sex positions and sexual activities should be the only objective. Which means all parties playing the game will finish as a winner. 
Oils
Last but not least, the most important item of them all- oil! Great Valentine's Day sex will always include some type of oil or lubricant. Using oils while giving a massage will help stimulate relaxation and arousal. The High on Love Massage oil has CBD in it to really help you relax. This oil might even help you find an erogenous zone you didn't even know existed. Yup, that has happened to me before. Something magical happened when this oil and pressure hit my lower spine area. I had no idea this was a sweet spot for me, but I'm so grateful the High on Love oil helped me find out. 
These items and ideas I shared are scratching the surface of ways to spice up your Valentine's Day. Check out the Valentine's Day Collection for plugs, pasties, clone kits and more!