As teenagers, girls begin to fantasize about boys. Most dream of a happily ever after and walk down the aisle with the man of their dreams. And, there are some girls that dream about nights of lust and romance, on a beach with the man of their dreams. That was me, I was one of the "some girls." I stumbled across my first erotic novel in the 9thgrade and – life- changing is all I can say. There was this passionate sex on the beach scene in the book I vividly remember. That scene left an everlasting urge in me to experience sex on the beach ever since.
In this novel, the main female character was in Miami, FL on a work trip. She was bored one night and headed out to a bar in South Beach for a night of fun. Then, boom she found the man of her dreams in that bar and started falling in love. By the end of the novel, they had worked through all of their insecurities and had the most magical sex on the beach. This scene was very well written; it forced my imagination (and hormones) to run wild. As a teenager, I couldn't wait to become of age and feel exactly how she felt on that beach in Miami. Too bad that novel didn't come with a list of warnings for sex on the beach as well.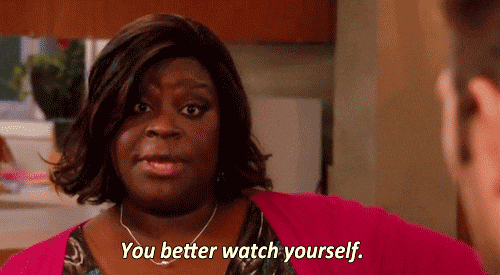 While in flight to my first visit to Miami, you better believe the nostalgia of that erotic novel came rushing back to me. This wasn't a work trip and I didn't need the happily ever after. I only wanted the sex on the beach with a one-night-stand. I came to Miami during Memorial Day weekend with two of my best friends. I let them know my plans before departing from the airport. One of them laughed and stated, "Good luck with that. Make sure you don't end up on the Internet on this overcrowded holiday weekend." Yikes, I had not thought about that. But, the more people here this weekend meant more candidates for my one-night stand too (wink, wink.)
On the second day in Miami, I met a guy visiting from New York. We nicknamed him Mr. Yacht. This is because all he talked about was his darn yacht. However, it wasn't in a bragging way. He was only trying to convince me and my friends, to join him and his friends on the yacht to party that evening. We hesitated about joining him at first. But, this weekend was indeed very crowded. Which meant lines were long and rental equipment for water activities were sold-out. Mr. Yacht seemed like he could be trusted, and we wanted to get out on the water badly. Therefore, we agreed to go on his yacht that evening. Did I mention he was also fine as hell? I let my girls know that he would be my one-night-stand too.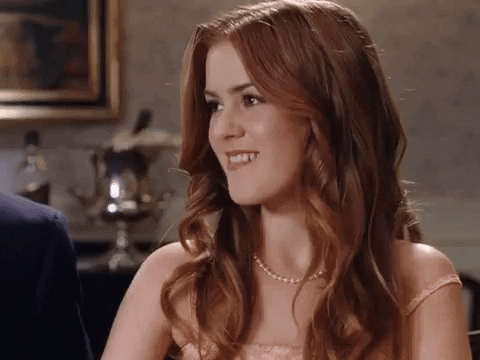 I don't know much about Mr. Yacht, all I know is he's nice, he did something with automobiles for a living and he had a sexy pair of gray eyes. He was also accompanied by very cute friends that kept my friends occupied while Mr. Yacht and I spent some time getting acquainted on his yacht. We were laying on the deck, drinking champagne and gazing at a beautiful sunset on the ocean. I was so ready for this sex on the beach fantasy to be fulfilled. I took the initiative and let him know my sexual desires for the night. He suggested we step inside one of the bedrooms. No way, I demanded that everything happened on the beach. So, he docked the yacht. While the others still partied, we took a walk on the beach. Luckily there was no one else in sight. The champagne was still in full effect and we both forgot to grab a blanket. I figured it wouldn't be that big of a deal; I could just use his shirt (that was a big mistake- I should've gone back for a blanket.) We found a secluded spot and instantly went at each other.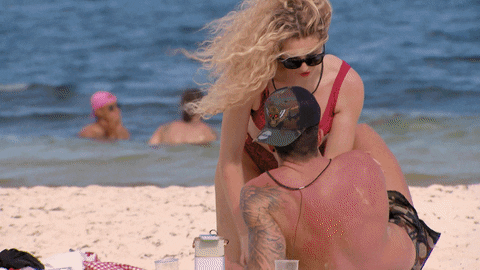 The thrill of sneaking and public nudity added an additional rush to my sex drive. However, the thrill wasn't strong enough to take away the irritation of sand in my vagina. About 60 seconds into him stroking I wanted this fantasy to end. I was laying on his shirt at first, but our foreplay movement buried it. I ended up being bare ass on the sand in the dark. The friction from sand and the latex of the condom had my vagina on fire- in a terrible, terrible way.
I didn't say stop though (I know, I'm ridiculous.) This was my long-time fantasy. I tried to embrace the pain. I wanted to close my eyes, but I couldn't there were too many risks at large. I had to look out for cameras, and this was a man I had only met seven hours ago- you just never know. Of course, Mr. Yacht was loving every bit of this and in such a daze that he didn't notice my discomfort at all.
I faked an orgasm hoping he would hurry and finish soon after. But then I felt something crawling in between my legs. He had felt it too. We both jumped, we both screamed and we both started running straight to the ocean. It was so dramatic and once we reached the ocean half naked we couldn't help but burst into laughter. Luckily, his friends were passed out when we arrived back to the yacht. Only my friends were still wide awake. The looks on their faces, and cries of laughter when they saw my sandy, wet walk of shame were priceless. I quickly said my final goodbye to Mr. Yacht andmy terrible sex on the beach fantasy.
The whole cab ride home I could feel a yeast infection brewing. I just couldn't believe I was so eager to live out this fictional book fantasy. I completely ignored the realities of sand, critters, and sanitation. I spent the rest of that vacay irritated sitting poolside with Monistat crammed up my vagina. While my friends had the time of their life inside the pools.
So, yeah, sex on the beach is sooo overrated.