Make sure you are in the mood
I've accepted the blow job call when I'm not fully in the mood and it usually ends up being a mediocre experience. Ya, I get er done, but my partner can always tell when I'm not fully taking pleasure in going down, which leads to less enjoyment all around. Instead, wait until you are truly feeling the call of the cock, so that every blow job is memorable and enjoyable for all involved.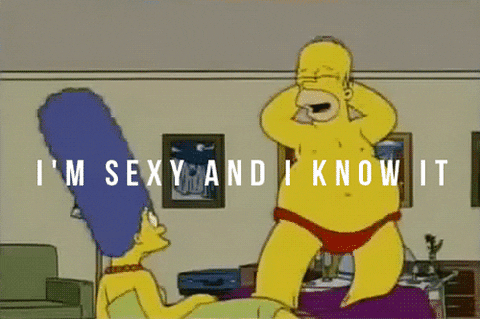 Seduce your partner
I often know when I want to give my partner (or my seamless delivery guy) a blow job hours before their cock is in my mouth. The tease can begin before you are in the same room as each other. If you have the boiz number, text him that you can't stop thinking about what his will cock will feel like in your mouth. Send him sexy pictures (if you are comfortable with this and trust him!). Tell him exactly what you are going to do with him and how good you are going to make him feel.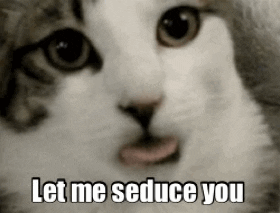 Take it slow
It takes the average dude about four minutes to cum, however longer blow jobs with more build up, often lead to more intense orgasms. Once he is undressed, don't go right for the holy grail. Look him right in the eye balls, before looking him in the ball balls. Sit on your knees and talk to him about exactly what you are about to do to him. Slowly lick his fingers while looking up at him, mimicking the movements you are going to do with his cock. Slowly kiss or lick his body, getting closer and closer to his cock before putting the tip in your mouth. Even then, take your time. Each time put more and more of his cock in your mouth until it is as deep down your throat as you want it to be.
Enthusiasm
If you are enjoying what is going on, show it. I can always tell the difference between a dude that is reluctantly licking my pussy because he believes in equality and when someone is eagerly cherishing every lick. Same for blowies. If you are enjoying it, moan. Rub his cock all over your face. Tell him how good his cock feels in your mouth. If he is making you wet, show him or let him feel you. Eye contact is key.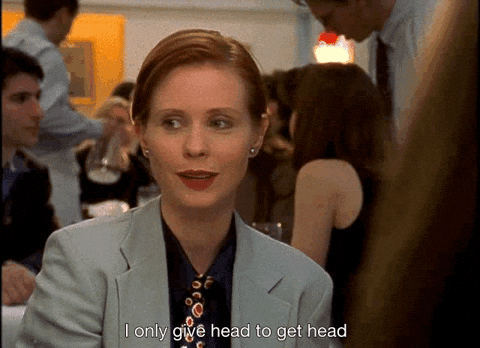 Communication
Yes, a lot can be expressed through non-verbal expression, but words are still the clearest way to express what you do and don't like. Especially if it seems like he isn't enjoying what's going down, check in with him. Ask him what he likes. Don't take this as a criticism, he's been jerkin' it most of his life, he may have some suggestions.
If you are trying something for the first time like ball licking or bum fingering, I suggest asking him first. Many men have sensitive balls and for various social/personal reasons that I don't have time to get into, aren't open to the wonders of anal play.
Stay Fresh
Especially if you have one partner, it is important to vary your blow job game. Switch up your speed. Have some blow jobs be really slow and epic, and some of them be ravenous and fast. Play around with different erogenous zones. The spot between the penis and the butt is called the perineum and there are lots of nerve endings there. With your partners consent, see if they enjoy stimulation there. Use your hands as an extension of your mouth. Use spit. Play with yourself while you suck him off. Use lube. Play around with your breath. Rub your body all over his cock. Bring in toys. Slap his dick with your tongue. Try new things. They may not all be winners, but experimenting is how you learn what you like. Also, remember how sexy you are. You look amazing. The more you really feel that, the more he will feel it. He is not thinking about the tiny patch of hair you didn't shave or the fact that you gained 1.3 pounds, you shouldn't either.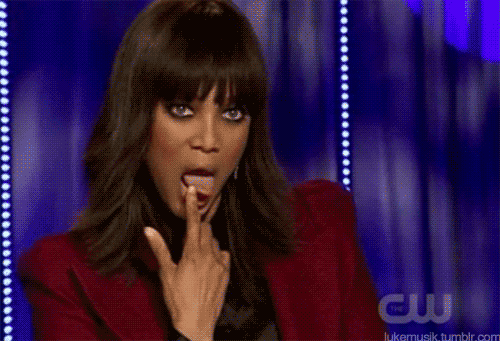 Consider Cum
Then comes to one of life's fundamental questions: Where do you want the cum? Try to block out every porn you have seen and instead think about what would be most enjoyable for you. If you love the warmth of cum all over your face, make that happen. If you find cum gross and would prefer to have as little to do with it as possible, make that happen. Don't feel like you have to swallow. Swallowing leads to slightly higher risk for STDS than spitting or having them cum somewhere else, but it can be pretty fun.
Some boys are better at others at giving you sufficient cum warning and sometimes may make cum assumptions that you may or may not be comfortable with. This is why I think it's helpful to put a cum plan into place earlier in the game, to ensure everyone is on the same page and the cum has a good stable home. This can be brought up by saying something like, "I can't wait for you to cum all over my tits." Or "I would love to watch you cum all over my back." This can clarify what your cum preferences are in a way that is sexy but also shows what you are comfortable with.