Stuck inside for the foreseeable, virus-ridden future? Release your inner Goddess with these sensual, creative and fun-as-f*ck activities for solo corona quarantine queens
You've stressed. You've mourned. You've probably cried, both from uncertainty and boredom over the quarantine. And you've definitely tested positive for missing the homies by now.
Despite the utter suckiness of the entire corona virus situation, we encourage you isolated souls to dig deep and find your inner creative Goddess. There's no reason to continue sitting still and anxious when you've got an entire space – and drawer full of outfits, closet full of cool sh*t, and a bathroom full of beauty products, to name a few – all to yourself, just waiting to be explored.
Here at The White Unicorn, we're planning a party of one while we quarantine and chill. We're still open for business, so if you're feeling the urge to test out a new sex toy or future Coachella outfit, now's definitely the time to hit us up with an order.
If you haven't gotten your party-of-one started yet, check out these killer tips for turning another boring day of quarantine into a journey of self-love and creativity.
Turn Your Living Room Into Burning Man (Or the Decorated Dance Party of Your Choice)
Did ya'll hear Coachella was canceled? The beloved Burn is probably next up to call it quits for 2020. Corona virus is making sure this ain't the year to party.
Instead of spreading the love (and germs) at your favorite rave, bring the festivals to your apartment. Dig through your closets and bust out the Christmas lights, old bedroom décor, last year's Halloween stuff – whatever you can find to turn your living room into a makeshift theme camp.
A bunch of DJs stuck in quarantined, just released their sets for free on SoundCloud (like this awesome mix by DJ Matthew T. Miller in NYC), so queue up your laptop sound booth, dim the lights, and rave like you're surrounded by flaming art cars and flashing LEDs.
Stage a Selfie Fashion Show
Those festival season costumes were made to wear for an audience of party people. If you can't show 'em off under the glow of a DJ booth, you can at least post your gorgeous ass on Instagram.
Dig into your stash of your sexiest dancing gear and put together all the dreamy festival outfits you're dying to wear once corona calls it quits. Glittery bodysuits mixed with lingerie and garter belts; corsets matched with platform shoes and fairy or butterfly wings; animal onesies with a peek-a-boo, lacy bra and stilettos.
Go all-out and then share your custom creations with the girls on IG or Snapchat.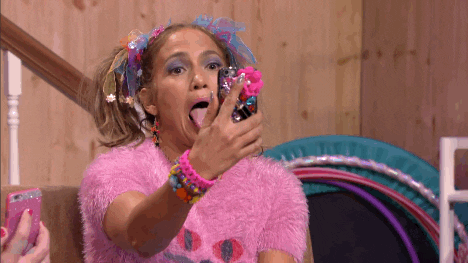 Enjoy a Sex Toy Smorgasbord
If you haven't dragged out your entire sex toy collection by now, what are you even doing?
Now's the time to treat your pleasure parts to a parade of vibrations, suction, penetration and every sensation you can conjure. (And if your toy chest is lacking, we can totally help with that.)
We suggest cleaning all your toys and laying them out next to a cozy area where you'd like to play. Then light some incense and candles, dim the lights, play some sensual tunes and don't forget the lube.
Experiment by combining your favorite vibrators or suction toys with a silicone dildo or anal plug for blended orgasms. You've got aaaallll day to play, so enjoy this self-love session at your own pace.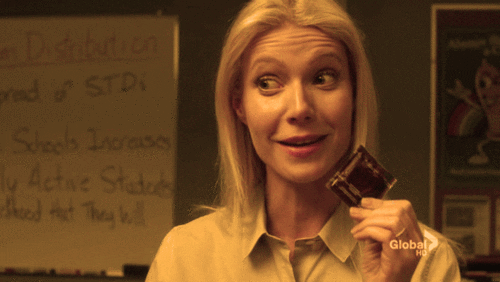 Clone Your Pussy (No, Seriously)
By now, you're probably bored enough to try anything, which leads us to our final suggestion to fill your hours with strange and wonderful activities.
The awesomely crazy folks at Empire Labs – the company responsible for the Clone-A-Willy silicone penis cloning kits – have made a version for the ladies called (what else?) Clone-A-Pussy. Everyone with a vulva deserves to love their pleasure parts, and the Clone-A-Pussy kits are made to immortalize your flower with every gorgeous fold of its' fleshy petals.
At White Unicorn, our Clone-A-Pussy kits offer 2 options: create a work of silicone art with your vulva for display purposes only, or turn your labia into a fully screw-able sex toy for him. If you're currently separated from the object of your desires, we'd highly recommend surprising him with a plastic pussy in the mail to satiate his COVID cravings.
Whichever kit you choose, the process is simple: Mix the molding materials together in the included vulva molding container. Press the gooey concoction against your bits for about 90 seconds. Remove the container and pour the included silicone over your labia mold.
In just 24 hours, you've got a fully functional, plastic pussy to gift your lover while you're separated – or your quarantined self! 😉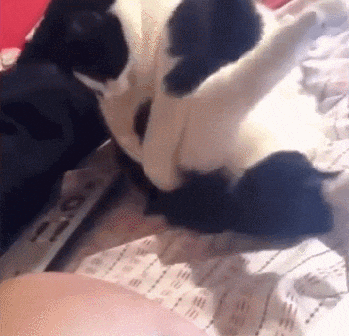 Check out the Quarantine and Chill starter pack. All items in stock and ready to ship.