Storytime! When I was twelve, I begged to stay the night over my best friend Tiara's house every Friday. I'd race home from school, do all of my homework, and clean every room in the house. I didn't want my mother to have any excuse to make me stay home. I was determined to stay the night at Tiara's every Friday not because I missed my best friend; it was because I wanted to spy on her big sister Yvonne and see what lace or corset top she was wearing to her friends' party that night.
Yvonne was my personal Madonna. She exuded the confidence every little dreamed of. Yvonne was a seventeen-year-old that just moved up to a C- cup bra. She was 5'5 with thick thighs and beautiful mocha-colored skin. She flaunted her figure every Friday night wearing lingerie as her outfit. Yvonne was spontaneous with her choice of colors; however, her lingerie never changed much. She always wore a lace bodysuit or a corset with jeans and platform shoes. I thought Yvonne was a celebrity in the making and I made sure I stayed tuned in every week for her fashion.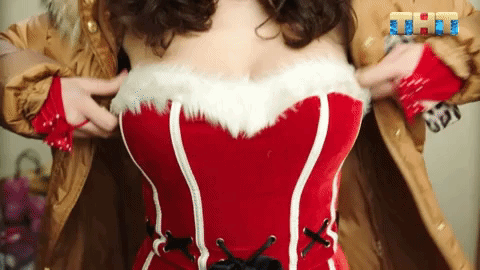 Tiara was so mean to Yvonne, she didn't appreciate her big sister's foxiness. She'd try to get Yvonne in trouble by waking her parents up as Yvonne tried to sneak back into her room at 2 am. I would always try to warn Yvonne and help her by assisting with untying her corsets. I'd also listen to her rundowns about the party she went to. Most times I didn't say anything back to her, I just soaked in everything she said so I could one day do the same. But, one night I asked her, how does she get so many boys to like her. She replied, "Because I'm these little boy's fantasy and they can't figure me out."
Tuh, Yvonne was the same age as these "little boys," but old enough to know women have all the power. She unleashed her power by teasing and wearing lingerie in public.
I haven't spoken to Yvonne in a while, but when I do I am definitely going to give her the trend-setting appreciation she deserves. Because of Yvonne, I've never been ashamed to wear my lingerie in public and now it seems like many more women are feeling the same way. Wearing lingerie outside of the bedroom is trending all through 2020.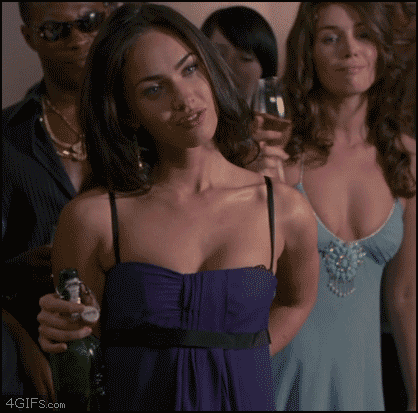 Maybe it's because the current pandemic has everyone accustomed to not putting on "real" clothes. Or, maybe women are finally starting to find their inner Yvonne confidence. Showing more skin in public should not be condemning for women. It's our bodies, we can show as much of it as we want. It's not our fault people can't control their feelings from looking at our skin accented with lace, cleavage, and slight nipple prints. Be everyone's fantasy, wear your lingerie in public. Here are a few ideas on how to do it:
The Casual Teddy Look
If you want to ease into this, I'll suggest wearing a lace teddy bodysuit, mid or high-waisted jeans, and a dainty sandal. Lately my Target run go-to has been the Lace Teddy in Garnet. Yes, I'm serious. But don't worry my nipples are covered as a courtesy to any children wandering the aisles. Still, this teddy allows plenty of side boob and open back action. This is the perfect teddy for a casual day of fun.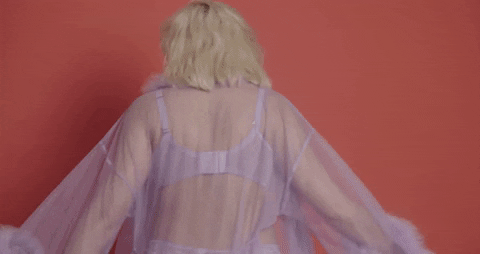 The Robe Finish
My lingerie robes frequently go into the office with me. I love wearing a nice pair of slacks, a sleek camisole, and my lingerie robe on top to work. The Polka Dot Robe in Black adds the right amount of drama I'm looking for to spice up my work attire, while remaining in dress code. You can also wear a long lingerie robe with a short dress or skirt.
Corset/ Bustier on Top
Or shall I say Yvonne on a Friday night? Grab a hot pink bustier, (or leopard, lace-up, black, etc you have plenty of options) and your favorite pair of jeans to hit the town over the weekend. A nice daytime option is wearing a corset over a free-flowing summer dress.
Teddy and Satin skirt
Okay, I suggest the Embroidery Mesh Teddy and a high waisted satin skirt with a slight slit on the side. Then, throw a blazer on for the final touch and wear this to work too. When it's time for lunch take that blazer off; and I bet you get asked if you want company during your lunch break. Let's just hope it's not the married co-worker.
The lace teddy and satin skirt is also a great choice for date night when you're conflicted because you want to be sexy to make sure you get dick at the end of the night, but not too sexy because tonight might be the night you meet his parents.
Bodysuit and Boots
I present to you the The Siren Bodysuit. Now, to prevent any backlash of me giving advice that led to public violations and fines, I state: in public wear the siren bodysuit with a bottom of your choice. But, in my perfect world (the one where I don't give a f**k) I'm just wearing The Siren Bodysuit and my thigh high boots- that's it! Where the party at?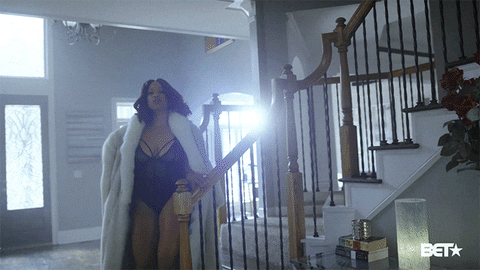 Detailed Bra
Did you know a detailed bra is the same thing as a shirt? Well, now you know. Wear your Rochelle Bra in Black and enjoy your nice, hot, summer day.