If you're like most people, the thought of using an anal toy is terrifying. There's just something about the butt that screams "exit only" that makes most people want to run the other way if their partner suggests any type of anal play.
But(t), it doesn't have to be that way. Taking the plunge into anal play can bring some of the best orgasms of your life. Yep, an anal orgasm is a thing and if you haven't had one, you're missing out.
Keep reading to learn how to to use anal toys to blow your mind this weekend.
1. Choose the Right Toy
If this is your first foray into ass play, it might seem a little overwhelming where to start. A good place to start is with anal beads or a butt plug.
Anal beads look like a necklace and they're a good place to start small. You can insert one at a time as you get used to having something in there and the more comfortable you are, the more you can try.
A butt plug is a single toy that's tapered; it goes in easily and is flared at the bottom so that it doesn't go in too far and get lost (yes, that has happened before!). The sky is the limit is with butt plugs: bunny tails, unicorn tails, glass ones with jewels, textured butt plugs, and even vibrating plugs are available.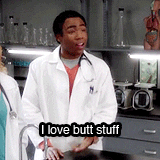 2. Don't Forget the Lube
Listen, lube is not optional here. Under no circumstances should you try anything with the butt without a LOT of lube. If you skip the lube, you could tear the delicate skin around your butthole, and who really wants to deal with that?
You can even get a calming balm that helps relax everything back there and helps everything go in (and out) smoothly.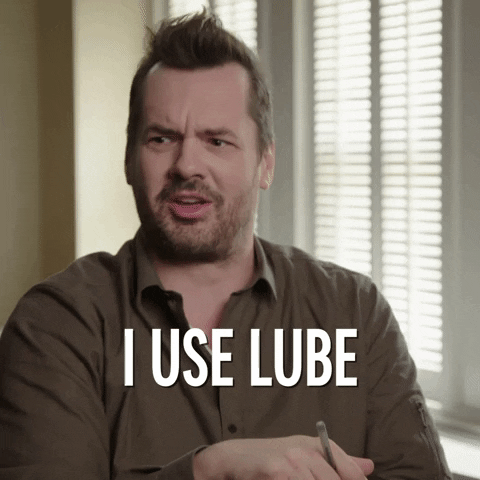 3. Relax
One of the keys to successful butt play is to relax. Have a glass of wine, take a bath, and get down with some serious foreplay to get yourself turned on and relaxed before you even attempt any sort of anal toys. Listen, we all know what our initial reaction is when anything comes near the tush, so make sure that you don't pucker when something is coming that way! 
4. Go Slowly
Anal play is a marathon, not a sprint. It's not the time for a quickie and don't expect that you're going to get a jumbo butt plug in there the first time. This is something that you have to get used to. Try out a starter kit that comes with different sizes so you can work your way up to anal sex or a bigger plug.
5. Clean Thoroughly
Don't be gross, make sure your toys are thoroughly cleaned afterward, especially if they've come anywhere near your butthole. Toss them in the dishwasher, use soap and water, or get a sex toy cleaner or UV cleaner. Sex toys are not the place to skimp on cleaning! 
How To Use Anal Toys For The Best Orgasm of Your Life
Now that you know some beginner tips for how to use anal toys, it's time to get brave and get your partner on board or do some sexual exploration on your own. Remember to go slow, relax, and don't forget the lube!
If you're ready to make a purchase, White Unicorn has everything you need to get started on your anal play journey. Check out our products and treat yourself!