I was excited and proud to be single when the year 2020 began. I just knew this would be my year to accomplish career goals and reinstate my hoe phase. Yes, I was looking forward to being proud hoe in 2020. Why? Because for the past four years I've been faithful to one man that was not faithful to me. So, I want to make up for lost time; meet as many men that I can and have as much sex as I want- with whoever I want. But along came COVID-19 and threw a wrench into my hoe endeavors. There's no way I can be a hoe now, I can't protect myself from this virus when having sex (especially with this Lysol shortage going on.) So, my year was off to a great start, however I suddenly became stuck without any male attention. Day after day it was just Merlot, my feelings and vibrators. My friend recommended that sign up for a dating app. Not to look for potential relationships, but for possible FaceTime virtual hook-ups. 
"Do you really think there are men on dating apps searching for women to have facetime sex with?" I asked her.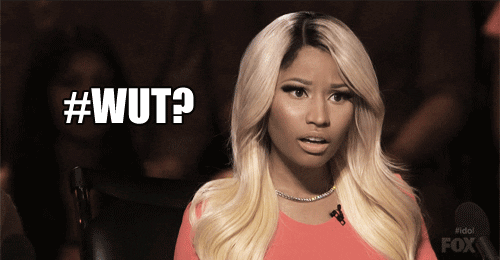 There was actually no need for her to answer because as I said it aloud I thought; Duh! There are plenty of men on these dating sites yearning to find the woman that wants to get naked without any effort from them.This was genius, my hoeness had been saved. I tried a few dating sites and I was very pleased with my matches. Within the first two days of searching, I was matched and enjoying the conversation of two fellas.
Both of them were very nice looking too. Their sexiness made it hard to hold back my intentions with them. But I didn't want to come on too strong. I initiated the exchange of phone numbers and set up facetime dates with both of them. I decided to start with a date first to make sure I wasn't being catfished. Can you imagine if I answered my facetime dressed for facetime sex and a 14-year-old boy picked up the phone?! Anything can happen when cyber dating- always stay prepared. Luckily, I wasn't being catfished, their sexiness was confirmed. I asked them both for another date and this time clothes weren't needed. Both accepted my offer and that is how it all started, and I became a facetime hoe during the quarantine.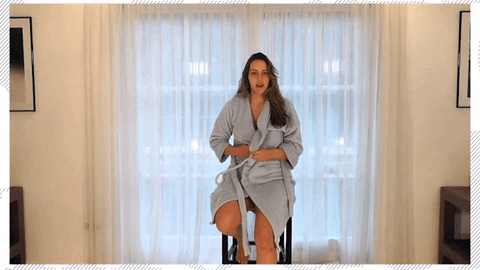 How do you have facetime sex? Do you show face? Take pictures? Make noises? Take turns or simultaneously masturbate? There are plenty of ways to get your virtual freak on. I'll share more on how my current facetime sex experiences are happening. I'll start with Roger.
Roger is five years older than me. From the four weeks I've known him, I've concluded that he is very career-oriented. He has no desire to interrupt his career climb for love either. He's only on dating sites to kill time while he can't work. Therefore, he's perfect for my hoeness. He's not seeking anything more than conversation and orgasms.
Roger is professional at all times- even during facetime sex. He talks in his professional voice, politely asks me to remove items of clothing, then tells me where to place my hands. I'll be judged for this; but Roger's tone takes me back to fifth-period history class, my junior year in high school. My teacher's name was Mr. Maxa and he was the sexiest man in my little teen world. I dreamt about him every night and Roger's facetime sex is exactly how I pictured sex with him would be when he finally took a chance with me (his 16-year-old student.) Thank you, Roger, for finally fulfilling this inappropriate fantasy of mine.
Facetime sex with Roger is normally physically simple. I stay in one position and at one angle. But mentally I'm always struggling to keep up. He serenades me with body compliments. On one occasion he told me the sweat dripping from my thighs taste like rose water…. His sex is poetic in a sense. I'm being mind-fucked to my climax. Therefore, I always leave our calls with a boost of self-esteem.
Shaun is the other guy I met on the dating app. Somehow, I made an error and scheduled my first sex dates with both of them on the same night. Blame it on the Merlot or my hoeness (shrugs), but it all worked out I can stand more than one orgasm in a night. Facetime sex with Shaun is much different than with Roger though. Shaun is the same age as me and actually looking for love – but he can't control his "hornyness." When I mentioned facetime sex that "get to know you first" act went out the door. My bra wasn't even off before he whipped out his dick on our first facetime sex call. But, I love his aggression. Shaun makes me get out of my facetime sex comfort zone and try new positions.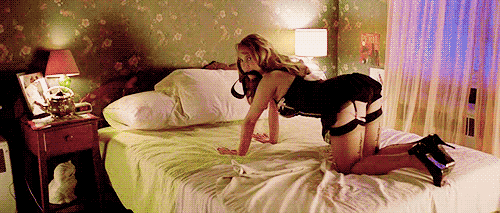 What's your go-to position during facetime sex? I usually have my face out the camera, legs spread with my pussy front and center. And, I'll show as much boob that I can fit on the screen. Well, Shaun is great with his position commands as he watches me pleasure myself. I do at least four different positions during his call every time.
My favorite position so far is when he has me place one leg on the top of my head board, the other leg on my mattress, bend over towards the camera and use my Fantasy Tongue Vibrator. That position makes me climax every time. 
Being a facetime hoe has been quite enjoyable. I stopped scheduling two sex dates on the same night. However, I am working on adding more men into my rotation. I will not let this pandemic cancel all of my life plans- my hoe phase in 2020 will prevail.