Using sex toys in the bedroom is more popular than ever. In fact, the industry has exploded to nearly a $53 billion valuation. Word is spreading fast that you can spice up your sex life with a safe and fun toy.However, you must practice proper hygiene with your sex toys. Failing to do so could expose you to bacterial infections or sexually transmitted diseases.Read on for a comprehensive guide for cleaning sex toys. Learn why cleaning is essential and how to sanitize sex toys.
Why Is Cleaning Sex Toys Important?
Many people assume that once fluid dries on a sex toy that there is no longer any risk of infection. Wrong! While there is some truth to this for herpes and scabies, (ewe) there is still considerable risk for other infections. The truth is that sexually transmitted infections (STIs) can live for weeks on a sex toy. AND there is also a pregnancy risk if you fail to clean a sex toy properly. Sperm can survive several hours on a sex toy in the right conditions. (uncool) Also, bacteria can grow causing urinary tract infections (UTI), Bacterial vaginosis, or a yeast infection. Cleaning it is the only way to remove sperm, STIs and bacteria from your favorite sex toys. So it is important to wash your toy after and before each use.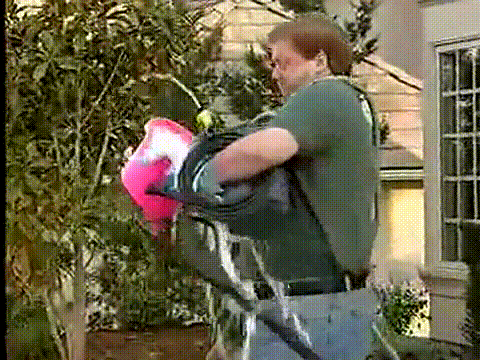 How Do You Properly Clean a Sex Toy?
The best way to clean sex toys depends on the type of material you are washing. So before you throw out the box, check and figure out what material it is. (If you already trashed the box, don't worry you can just email us and ask.)
Non porous materials such as Silicone, glass, ABS plastic and stainless, steel you clean with warm water and soap, or a sex toy cleaner. Wash these like you wash your dishes, run or soak them under warm water and lather them up with a good scent free soap or toy cleaner.
Other materials like rubber (TPR or TRE, or jelly rubber) present a different challenge. This is because these materials are porous, meaning it has tiny holes in it that can hold bacteria. These materials you should take extra care in cleaning after every use. I know, buzzkill. Some experts recommend that you wear a condom if rubber sex toys are in use. The White Unicorn doesn't recommend you insert any toy made out of rubber. These types are a little cheaper, so we understand their appeal but we recommend these toysbe thrown out after a few uses to make sure they don't continue to harbor and of that gross and yucky bacteria.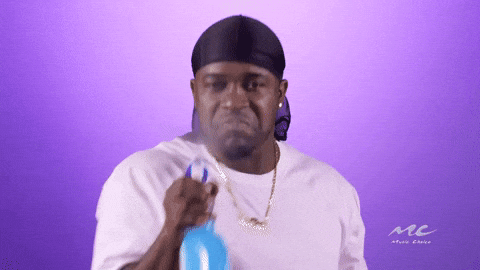 Some sex toys contain electronic components, like that favorite vibrator. This means that you cannot submerge them in water, or these components may get damaged. So wash what you can in the sink and wipe the rest down with an intimate wipe. (hint: they are great to keep in your bedside drawer to wipe down your favorite toy or yourself before or after any sexual experience!)
A lot of people like to boil their sex toys because the extreme heat kills off any bacteria on the item. However, you have to be careful about which material types that you decide to boil. Silicone, stainless steel are two materials that can be boiled. Two mins should be enough time. However, watch those electronic components, if it takes batteries or plugs in you shouldn't boil it.
Many dildos are made out of cyberskin or vinyl. The cleaning guidelines for these items include delicately wiping down with warm water. You may add a powder to prevent the item from getting sticky.
Some sex toys contain leather or pleather. Think your favorite whip. Leather cannot be submerged and should be wiped down with a damp, soapy cloth, intimate wipe, or a leather cleaning product.
One of the newest ways to clean any sex toy is with UVee lights. Now we still recommend wiping them to get any bodily fluids off there. But with COVID-19 as a new concern a lot of people are opting for this new toy cleaner. Independent lab testing showed UV lights to be effective on glass, silicone, ABS plastic, and rubber, eliminating 99.9% of bacteria (and other pathogens including yeast, E.coli, Salmonella, strep, and pseudomonas) in ten minutes or less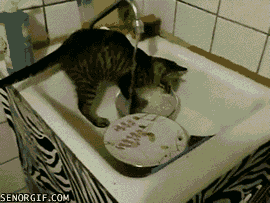 Keep Cleaning Your Sex Toys to Make Them Last

Sex toys are so much fun, and we highly recommend incorporating them in your bedroom. You must take diligent care of your items when cleaning sex toys. Make sure to read the directions before you use the sex toy to ensure you are using and cleaning them properly. Check out our selection of toy cleaners And don't hold onto that old, gross bacteria filled toy. Buy a new one.
If you need to replace or upgrade your sex toys, check out our adult novelties.